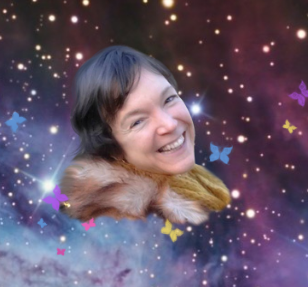 This website is in English and partly also translated in Dutch
Ik spreek ook Nederlands en doe tarot readings/consultaties, ik geef SoulCollage® workshop, Soul Body Fusions® en geef stoelyogalessen. Mail me alsjeblieft als je vragen hebt! Lieve groetjes, Charissa xxx
I am here to support you in this time of awakening.
The awakening to the truth of who we really are. The power we hold inside of us that most have forgotten. I share and express my truth, as I feel it at this moment, by blogging, readings, Soul Body Fusions®, the SoulCollage® process, yoga, art and coaching. My purpose and strength is empowering others through compassion and truth.
You can find more information on how I can support you above in the navigation.
Thank you for sharing this space with me and let's stick together and free ourselves and the planet.
In Service, for Love, Light & Liberation, Charissa xxx