For English please scroll down – thank you!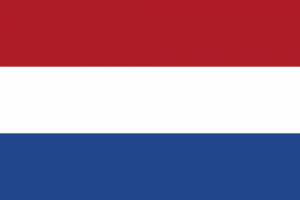 Het is gezellig met mezelf. Haha. Ik heb soms hele gesprekken met mezelf, meZelf. Vanochtend onder de douche ging dat over geluk en dat wij nooit gelukkig kunnen zijn als we alleen maar met het verleden of de toekomst bezig zijn. Ik las eens over volken die niet eens woorden voor tijd, die kennen het concept niet eens. Tijd is een uitgevonden constructie. Het is niet iets natuurlijks. Die volken bleken ook geen stress te ervaren (nou ja wellicht wel bij een poema aanval ofzo), geen oorlog of ruzie en iedereen doet gewoon zijn ding, dat wat op dat moment nodig is, niets meer en niets minder. En nou het ziet er best ontspannen en fijn uit daar. Soms kan ik daar zo naar verlangen. Een leven zonder verleden of toekomst, zonder moetjes of shit uit het verleden.
Maar
"Maar" zegt de andere ik dan, "ze zijn niet voor niets zo primitief gebleven, want ze plannen niets, dan kom je toch ook niet vooruit?". Maar wat is primitief? Ik heb sterk het vermoeden dat deze mensen veel meer nog in contact staan met de ware krachten van de mens en een veel dieper weten hebben van de natuur, de cosmos en 'zichzelf'. Ik denk ook dat ze veel meer doen dan alleen maar op een steen voor zich uit staren. En zo gaat het dan een tijdje door tussen die twee ikken. "Wanneer is iets nou primitief?" Zijn wij eigenlijk niet primitief in de Westerse wereld? Wij zijn al onze connectie kwijt. De verbinding met wie wij werkelijk zijn, met onze oorspronkelijke krachten, met de natuur en met, nou ja alles eigenlijk. Maar hey we hebben hier wel een Wifi verbinding. Nou hoera, lang leve de vooruitgang.
Vooruitgang
En wat is er zo goed aan vooruitgang? Het feit dat we steeds minder mens worden? Is dat vooruitgang? Dat we voorgelogen, vergiftigd en langzaam uitgeroeid worden als mensheid? Is het vooruitgang dat wij als mens compleet vastlopen in onze eigen hersenkronkels? Omdat we altijd bezig zijn met zakken vol bagage van niet goed genoeg zijn, niet gezien voelen, afwijzing naar onszelf, verwijten naar anderen, etc. etc. Is dat geluk en vooruitgang? Is het geluk ons constant te vergelijken met foto's op social media. Om constant maar geliked te willen worden, want oh wee als we niet in het perfecte doosje passen. En daar malen we dan over en we zitten vast in ons hoofd. Mensen kunnen geen moment meer stil alleen zijn. We hebben altijd input nodig. We kunnen niet meer stil zijn en niets doen, zonder de impuls de telefoon te pakken. We hebben altijd die afleiding nodig. Want wat zou je tegen jezelf te zeggen hebben als je echt luisterde?
Zet de computer uit waarop je dit leest en ga eens met deze vraag in stilte zitten. En als het antwoord niet komt, wees daar dan gewoon mee. En probeer het later nog een keer en later nog een keer. Want je zal zien. Jezelf heeft een hoop te vertellen. Ga eens luisteren. Echt luisteren. Ga er eens ZIJN voor jezelf.
Want je bent het waard.
X Fijne week!
Charissa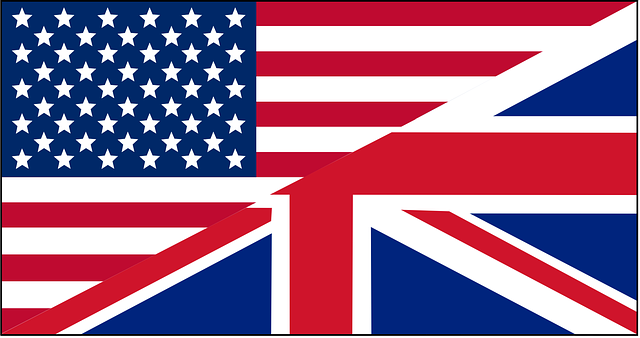 ENGLISH:
It is fun being me as I have inspiring conversations with myself 😉 mySelf. This morning under the shower the topic was happiness and how we can't seem to find it as we are always rehashing the past or trying to imagine the future. A while ago I read about a tribe that didn't even have words to describe time. They were just not familiar with the concept. Time is a man made construct. It is not natural. The tribe didn't seem to experience stress (well just from puma attacks and everyday stuff like that 😉 ) and they didn't fight or have wars, everyone did what they were good at and felt naturally like doing at that moment. They did what was needed, nothing more, nothing less. And well sometimes I so long for that state of being. A life without a past or a future, without have to's or shit from long gone.
But
"But" the other self says, "haven't they stayed this primitive because they don't make plans, without them you can't progress can you?". But what is primitive? I have a stronk inkling that these people are much more in contact with the true powers of mankind and have a much deeper knowing and understanding of nature, the cosmos and self. I also feel that they do so much more than just stare at a rock. And this is how the conversation between the two I's continues. "When is something primitive?". Aren't we in the Western world really the primitive ones? We have lost all connection. The knowing of who we truly are, with use of all our original powers. The knowing of nature and well, everything. We have lost connection. But hey we do have Wifi! Well big hurrah, long live progress.
Progress
And what is so good about progress anyway? The fact that we become less and less human? Is that progress? That we are being deceived, poisoned and slowly eradicated? Is it progress that humanity is completely stuck in their own minds? Because we are always busy with our bagage of not being good enough, not being seen, judgements and blame. Is that happiness and progress? Is happiness constantly comparing ourselves to others on social media. To being triggered to be 'liked' all the time? Because what happens if we don't fit the perfect box? And this keeps us up at night, spinning in circles, worrying. People can't be silent anymore. We always need input and impuls. We need stimulation all the time. Always seeking distraction. Because what would you say to yourself if you were really listening?
Now switch of this device and sit with this question in silence. And if the answer doesn't come. Just be with it. And keep coming back to it. Because you will see. You have a lot to say. Listen. Really listen. BE there for yourself.
You are worth it.
x Happy week to you!
Charissa