In het NL hieronder (onder ENG)
Hi you!
How are you?
I am well, well sort of. Perhaps not really. I feel overwhelmed, under the weather, fatigued and very emotional. Ever since I got off the plane from Hong Kong I have been feeling sick, very tired and stressed. Like every day is too overwhelming and can't seem to find my pace in life again. At work it is too busy to rest and reflect. I run from one project to the next and in the evenings and weekend my head spins and I am too tired to do anything that bring me joy. And that has to stop. I am the one who can change this and I know I am the one who has to face her fears and speak up. I need to (ahhh I only notice now, more must do's and have to's…interesting…) set clear boundaries for myself and others and say enough is enough, I need to ask the hard question why I am so hard on myself? And I know all the answers. That is the painful part. I know and still I slip, time and time again. But I don't stay down as long as I did in the past. I know and I feel I need to act and take care of me now. I need to love that part of me and I need to give myself a break and hold myself. And I need to ask for help not struggle alone and hoping things will pass. And I did and I do. I went to see a doctor (who was useless but I will keep on looking) and yesterday I called out to a friend that I needed some time to talk and I needed a dose of nature. And she provided. I had a wonderful day walking 15 km in gorgeous Autumnal colors and the greatest smell of pines and leaves. Tomorrow I have a talk with my boss scheduled at work and will discuss this as well. And I have a Mindfulness class tomorrow. I need to make some changes and get myself back into flow, ease and grace and most importantly love and compassion. Let go of the struggle and surrender into what is at this moment. Stop the need to fix and fight what is. Just be with it. Just be. I just want to be, I am tired of doing and must do's.
Facebook sends daily reminders of things you posted on your time line the same day last year or any other year and yesterday I was sent this reminder. A blogpost from 2015. And because I simple do not have the inspiration or time now to write a proper blog I decided that this is kinda perfect to share with you again. It feels like I haven't come far as I am still going through this stuff, but I have come a long way, and so have you. And we will continue going, but we can take our time and it doesn't have to be perfect. We don't have to anything.
http://www.joyincreation.com/2015/10/14/groundhog-day-what-are-you-recycling/ 
Today in The Netherlands we are treated to a few days of beautiful weather so I will make the most of it and spend as much time outside as I can. I will post Tarot Time later today, but for now I want to leave you with this. I hope you are well and taking care of yourself.
Much love, Charissa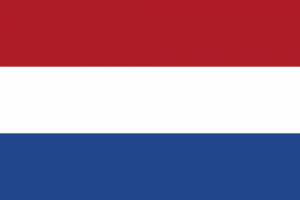 Nederlands:
Hey jij!
Hoe gaat het met jou?
Met mij gaat het, nou ja soort van. Nou ja misschien eigenlijk helemaal niet. Ik voel me overvraagd, overprikkeld, niet lekker, moe en erg emotioneel. Sinds ik uit het vliegtuig uit Hong Kong ben gestapt voel ik me al niet goed, erg moe en gestrest. Elke dag voelt te veel en ik kan de draai van mijn leven maar niet terug vinden. Ik lijk het ritme kwijt. Op het werk is het te druk om even te rusten en reflecteren. Ik ren van project naar project en in de avonden en weekenden heb ik geen puf om dingen te doen die ik leuk vind. En dit moet stoppen. Ik ben degene die dit kan veranderen en ik ben degene die haar angsten onder ogen moet zien en aan de bel moet trekken. Ik moet (ahhh allemaal moetjes hoor ik weer! Interessant!) duidelijke grenzen stellen voor mezelf en anderen en aangeven dat genoeg genoeg is. Ik moet mezelf de moeilijke vraag stellen waarom ik zo streng ben op mezelf? En ja ik weet alle antwoorden. Dat is het pijnlijke hieraan. Ik weet het allemaal en nog val ik keer op keer in dezelfde valkuil, maar ik blijf er nu wel minder lang in liggen (misschien moet ik dat wel doen en lekker bijkomen?? 😉 ) Ik weet en ik voel dat ik nu moet inspringen en goed voor mezelf moet gaan zorgen. Van mezelf gaan houden en ook dat beschadigde stukje en mezelf een pauze geven en mezelf gewoon houden, vast houden en lief hebben. En om hulp vragen, niet alleen blijven ploeteren en hopen dat het vanzelf wel over gaat. En dat heb ik gedaan en doe ik. Ik ben naar een dokter geweest (hopeloos, maar ik blijf zoeken naar iemand anders) en gisteren heb ik een vriendin gebeld en gezegd dat ik een luisterend oor, goed gezelschap en een dosis natuur nodig had. En ze heeft dat meer dan volbracht. Ik heb een zalige dag gehad met fantastische herftskleuren en -geuren tijdens een 15 km wandeling tussen Baarn en Hilversum. Morgen heb ik een afspraak met mijn werkgever en daar ga ik dit ook ter sprake brengen. En ik heb morgen een Mindfulness les. Ik moet wat dingen veranderen en mezelf weer in naar de flow van gemak en gratie leiden. En meest belangrijk liefde en compassie. Het vechten laten gaan en omarmen wat er nu is en stoppen met dingen willen te veranderen. Gewoon zijn, Ik wil gewoon zijn, ik ben zo moe van het doen en moeten doen.
Facebook stuurt dagelijkse herinneringen van dingen die je het jaar of jaren ervoor gepost hebt en gisteren kreeg ik deze herinnering op mijn tijdlijn. Een blogpost uit 2015. En omdat ik vandaag gewoon geen puf en inspiratie heb om een nieuwe blog te schrijven, deel ik deze nu met jullie. Want het is soort van een perfecte reminder aan mijzelf en wellicht jullie ook. Ook al voelt het dat ik niet ver ben gekomen dan in de afgelopen twee jaar, weet en voel ik dat er enorm veel veranderd is. Het zijn steeds lagen, lagen die afgepeld mogen worden. Ik ben ver gekomen en jij ook en we blijven gaan, maar het hoeft allemaal niet zo snel en perfect, niets hoeft.
Het is vandaag fantastisch weer en ik ga proberen zoveel mogelijk buiten te zijn. Later vandaag post ik de Tarot Time/Tarot Tijd van deze week. Ik hoop dat het goed met je gaat en dat je goed voor jezelf zorgt.
Liefs en groetjes, Charissa