zondagmiddag 17 december in Amsterdam: Introductie workshop middag SoulCollage®
Vroeger toen we klein waren, toen we nog speelden en creatief kleurden, plaatjes plakten of dingen bouwden. Toen stonden we nog in direct contact met onze intuïtie en waren we nog niet bezig met het begrip tijd en allerlei zaken die moesten. We waren gewoon. Helaas zijn veel van ons die staat van zijn en lekker creëren kwijt geraakt.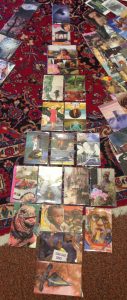 Heb je behoefte om gewoon weer lekker te spelen en zo jouw inspiratie en intuïtie de vrije loop te laten?
Doe dan mee met de SoulCollage® Workshop op zondagmiddag 17 december in Cultureel Centrum De Gouden Leeuw in Amsterdam.
Met SoulCollage® kan iedereen, ook al vind je dat je geen creatief talent hebt, door middel van plaatjes die jou aanspreken, al knippend en plakkend, kaarten maken. Jouw eigen zielen kaarten. Deze kaarten tonen unieke delen van jeZelf en jouw omgeving. Door middel van het unieke SoulCollage® proces kom je dichter bij jeZelf en al die delen die je wellicht zo niet ziet of herkent. Je gaat de kracht van afbeeldingen ontdekken!
Hoe ziet de middag er uit?
Na een uitleg over SoulCollage® ga je aan de slag om je eerste SoulCollage®-kaarten te maken. Je hoeft hiervoor niet creatief aangelegd te zijn. Intuïtief kies je afbeeldingen die om een of andere reden je aandacht trekt en je maakt een collage op kaarten. Weest gewaarschuwd, kaarten maken is zeer verslavend en je bent waarschijnlijk binnenkort niet meer te stuiten en groeit jouw stapel kaarten snel. Een belangrijk onderdeel in de workshop is het proces waarbij je de kaarten "tot je laat spreken" en de persoonlijke betekenis van de kaarten voor jou duidelijk worden. Je "leest" zeg maar de boodschap van jouw zielenstukjes aan jou waardoor je meer inzicht en overzicht krijgt in jouw leven. Een ontdekkingsreis naar wat in jou leeft en wat jou drijft! Wat een cadeau!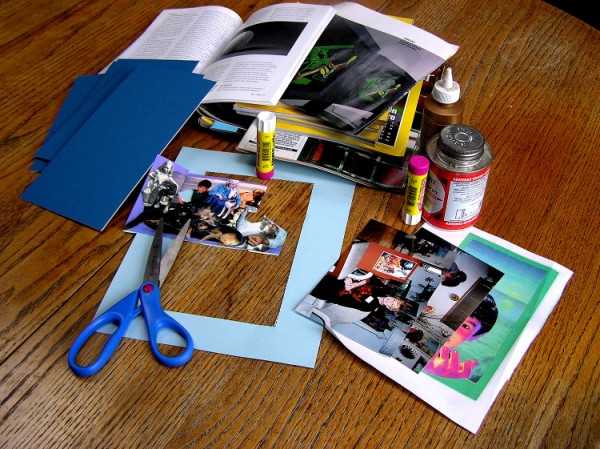 SoulCollage® is een creatief thuiskomen en geeft veel inzicht en helpt je inspiratie voor levensrichting en meer balans in jouw leven.
Duizenden mensen over de hele wereld doen aan SoulCollage® en ik ben trots dat ik één van de gecertificeerde leraren ben in Nederland. Op zondagmiddag 17 december geef ik een introductiemiddag SoulCollage . Hier leg ik uit wat SoulCollage® is en we gaan zelf fijn kaarten maken. In 2018 ga ik verdiepende workshops aanbieden waar je als je het interessant en leuk vindt, verder kan met de reis naar jeZelf.
Zondagmiddag 17 december
Plaats: Cultureel Centrum Gouden Leeuw Amsterdam (heel vlakbij halte Ganzenhoef, 20 min. vanaf Amsterdam Centraal – metro 53)
Aanvang: 13.00 uur en om 16.30 uur sluiten we af met een drankje.
Toegang: 8 euro
Inbegrepen: Kaarten, koffie, thee en wat lekkers
Na afloop is het mogelijk om voor een klein prijsje te eten in het restaurant van het centrum. Dit moet gereserveerd worden. Neem contact met mij op voor meer informatie.
Zelf meenemen: nieuwsgierigheid, openheid, goede zin, een schaar(tje), lijm (liefst een stick), een paar tijdschriften die verknipt mogen worden en een pen en papier/notebook.
Meld je aan via Charissa@joyincreation.com
Wil je meer weten, en een filmpje zien van oprichster Seena Frost, zie hier: http://www.joyincreation.com/soulcollage/
Tot ziens! Wees welkom!
Groeten, Charissa