Voor Nederlands scroll ajb naar beneden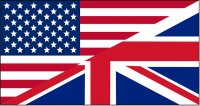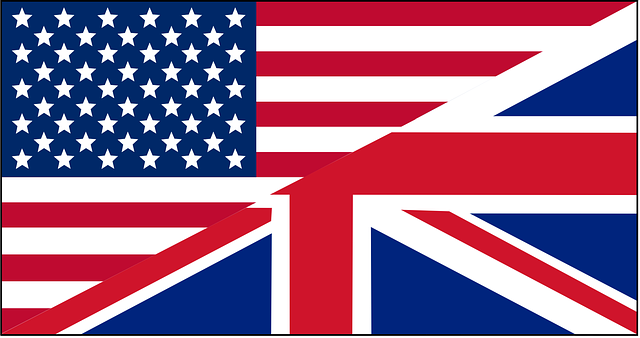 Hello dear you,
How are you? I hope you are well. I am dropping in briefly to ask you how you are, and to give you a quick heads up on tomorrow Gemini Super Full Moon.
December is a big month in astrology as there are a lot of changes and shifts taking place. These changes and shifts are really going to help us bring in new energy and a new outlook for the year ahead.
This Moon may be a very challenging one, but as challenges always do, it may also very well bring lots of breakthroughs if only we pay attention and work with the energies presented.
Now first this is a Super Full Moon, so it has extra power and intensity. Secondly Gemini's ruling planet Mercury goes retrograde tomorrow. Read more about the blessings of Mercury Retrograde here: http://www.joyincreation.com/2015/05/23/the-blessings-of-mercury-retrograde/ 
Mercury retrograde is going to be holding the powerful energy of the Super Full Moon back and slowing down how it is delivered to us. During this time, we may feel like we are taking two steps forward and one step back. We may also feel a bit stuck or stagnant. I feel that in order for the powerful energy to work its magic, we have to slow down and listen and that is where Mercury Retrograde comes in to help. If we can get past the frustrations Mercury Retrograde may bring up for us, this can be a very helpful energy to help us see our and the collective's deeper truth. This is a time to reflect and how perfect as December is a great month to look back and review the past year, so we can make plans for the year to come.
Ask yourself why you do what you do? Are you in alignment with your heart's desire or are you just going through the motions? Are you walking your talk? Are you postponing your life? Are you hiding out of fear for whatever? Be honest with yourself. Look yourself in the eye and look at you communicate, and what your true motives and intentions are. BE honest.
Let this Full Moon shine a light on where you are at, how far you have come and which steps you want to take. Be honest, be true.
The truth will be revealed.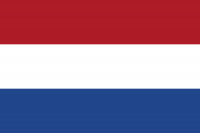 Hallo lieve jij!
Hoe gaat het met je? Ik hoop dat het goed gaat met je. Ik kom even langs om je te vragen hoe het met je gaat, en om je wat te vertellen over de Super Volle Maan in Tweelingen morgen.
December is een belangrijke maand in astrologie omdat er veel veranderingen en verschuivingen plaatsvinden. Deze veranderingen en verschuivingen zullen ons echt helpen met het integreren van een nieuwe energie en nieuwe vooruitzichten vormgeven voor het komende jaar.
Deze maan is misschien een hele uitdaging, maar zoals uitdagingen altijd doen, kan het ook veel doorbraken brengen als we alleen maar opletten en werken met de gepresenteerde energieën.
Ten eerste is dit een Super Volle Maan, dus het heeft extra kracht en intensiteit. Ten tweede gaat de heersende planeet van Tweelingen, Mercurius morgen retrograde lopen. Lees hier meer over de zegeningen van Mercurius in Retrograde http://www.joyincreation.com/2015/05/23/the-blessings-of-mercury-retrograde/ 
Mercurius in retrograde zal de krachtige energie van de Super Volle Maan terughouden en vertragen hoe het aan ons wordt geleverd. Gedurende deze periode kunnen we het gevoel hebben dat we twee stappen vooruit en een stap terug doen. Mogelijk voelen we ons ook een beetje vastlopen of stagneren. Ik voel dat om de krachtige energie zijn magie te laten werken, we moeten vertragen en luisteren en dat is waar Mercurius Retrograde komt om te helpen. Als we voorbij de frustraties kunnen komen die Mercurius Retrograde voor ons naar voren brengt, kan dit een zeer nuttige energie zijn om ons te helpen de diepere waarheid van onszelf en het collectief te zien. Dit is een tijd om na te denken en hoe perfect, want december is een geweldige maand om terug te kijken en het afgelopen jaar te bekijken, zodat we plannen kunnen maken voor het komende jaar.
Vraag jezelf af waarom je doet wat je doet? Ben je afgestemd op de wens van je hart of ga je gewoon door de bewegingen? Ben je authentiek? Leef je wat je spreekt? Stel je je leven uit? Houd je je verborgen voor wat dan ook? Wees eerlijk tegen jezelf. Kijk jezelf in de ogen en kijk naar hoe je communiceert, en wat je ware motieven en intenties zijn. Wees eerlijk!
Laat deze Volle Maan een licht schijnen op waar je bent, hoe ver je bent gekomen en welke stappen je wilt nemen. Wees eerlijk, wees waar.
De waarheid zal onthuld worden.