December is a huge transitional month, the perfect time to get clear on our intentions and make sure our choices are aligned with what we truly desire to create in our lives. I will be posting less this month and probably January as I want to focus on doing the annual year ahead readings and focus on setting clear intentions on what I want to create in the New Year and what I am leaving behind. It is now snowing outside and the cold and dark weather helps me move more inward and reflect. I wish you to gift yourself with me-time to fine-tune your intentions and wishes. The timing is perfect.
Now look closely at how you are creating your life. Are you attached to any stories, beliefs, patterns, addictions or blocks that you have set up in order to keep you 'stuck' and falsely 'safe'. Look at your experiences as feedback. Feedback on your patterns and beliefs, on that what you are putting out there. It is time to become an empowered observer, rather than a disempowered reactor.
Time Out
This weekend I took a time out for a fresh perspective and went to visit a friend in Belgium. As you may know the past weeks a lot of old patterns emerged again and I was a bit down and knocked about by old memories and emotions. I cleared most of them and practiced forgiveness and self-care. We need to fall apart in order for us to be upgraded to a greater truth and creative power.
And as I was feeling a bit stuck in my daily routines I decided the timing was perfect to travel a bit and drink in some Christmas cheer. My friend in Belgium I met on a spiritual retreat and it is so good to talk with someone who is of like mind and spirit. To speak about things other people find woowoo or superstition. She also treated me with such kindness and hospitality and received a wonderful deep healing energy treatment to top it off. Thank you so much Marieke!
Link to all pictures (Gent and Bruges)
Mercury is retrograde from December 3rd to December 22nd
Mercury retrograde is the phenomena of perceived backwards motion of the planet Mercury which happens between 3-4 times a year. Most people associate it with miscommunication, delayed travels and electronic breakdowns but the opportunity it offers us is to look at things from a different perspective.
Now The Netherlands and other countries have experienced a lot of the delayed travels this weekend. Lots of flights were cancelled and most trains were cancelled yesterday. It took me over eight hours to get home from Belgium (normally it would be 3 hours). Had to switch many trains, take busses and had to experience a lot of lessons in patience and being alone with my thoughts and projections. I had no book on me, it was overly crowded everywhere, it was cold, wet and uncomfortable, I had to wee and was hungry and thirsty. But I was so happy to finally arrive home and be home, even though it is freezing cold here (still do not have a heater installed this year 😔). Now I am grateful for this opportunity (although still a bit sad for having to miss out on a day in Gent yesterday- as I decided to leave Belgium early to deal with the lousy train service) as it showed me how far I have come. I didn't freak out, I stayed calm and kind to other travelers, I had patience with others and myself and got myself home. It took a clear mind and good intuitive sense to go home on time and choose the right connections. Also I am very grateful for the loving kindness and hospitality I received from my friend in Belgium. Now Brugge/Bruges in December is not something I would ever do again, it is way too crowded, but it was lovely to get a sense of the beautiful history in this city. I would love to visit again in Springtime.
Mercury is the messenger of the Gods and the main theme of this Mercury RX in Sagittarius is the truth will set us free. Mercury retrograde gives a messages to us, to the whole collective about our soul agreement. It is a cosmic moment of messaging. It tells us about our unique destiny that is intertwined on a collective level. It asks us to let go of the outcome and follow our intuitive truth. Mercury Retrograde helps us out of the loops we are stuck in. Mercury Retrograde shows us our shadows, our old programming and limiting beliefs, our subconscious behavior.
Mercury Retrograde is the trickster archetype, to help us and our mind to get out of the way so we can reach our optimal potential. This is a time to get downloads on how to move forward. Let go of the results, but have a curious attitude. This Mercury Retrograde in Sagittarius has themes of intuition and how you relate to truth, confidence, courage, your own story, and intuitive truth telling. The first phases of the retrograde showed us the lessons we still need to learn and the integration phase starts tomorrow, in this time we are asked to implement all the downloads we have received in the past weeks and to feel what is truth, real unshadowed truth. In order to know this truth we have to let go of the personal truths that are no longer serving you and herewith connected the personal truths of groups in society. Our own personal truth is connected on a world-scale. There is a real truth and the energy will tell you what kind of truth it is. And how do you know what is true? Well energy never lies and to tap into this we need to get past biased assumptions, projections, beliefs and programming so we can get a clear energy reading. This takes practice and silence to tap into that deep inner knowing. We need to get away from distractions and all the noise.
Sagittarius is a fire energy and it asks us what things mean to you and what is your mission is? Contemplate this the coming weeks, going into the New Year.
Tarot Time
Card for us this week is the High Priestess in reverse which perfectly matches what I just wrote about Mercury Retrograde. Enjoy the video: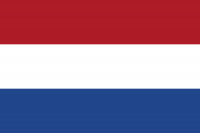 En in het kort een Nederlandse samenvatting van de Tarot kaart van deze week. De kaart is de Hoge Priesteres omgekeerd, deze kaart vertelt ons dat we niet goed luisteren naar onze intuïtie en dat we niet genoeg de spirituele connectie opzoeken. We zijn te druk met vaak oppervlakkige bezigheden. Zo rondom de feestdagen laten we ons vaak verleiden tot triviale zaken zoals de mooist versierde boom, de perfecte kerstrui en de lekkerste hapjes voor de feestdagen. Het is een groot hedonistisch kopen, kopen, kopen op dit moment en dit geeft een hoop onrust en stress. Want waar gaat het nu werkelijk om tijdens de feestdagen? Toch niet om een schijnbaar perfect plaatje? Maak tijd, maak dagelijks een date met jezelf om in stilte te zijn en te luisteren naar jouw innerlijke stem. Dit is nodig voor persoonlijke groei, verwerking en heldere keuzes maken in het dagelijks leven. Dit kan alleen als je jouw innerlijke vrouwelijke wijsheid de aandacht geeft en ook echt luistert. Luister naar dat diepe stille weten. Laat de oppervlakkigheid van de decembermaand los en verbind je met waar het werkelijk om gaat… diepe connectie.
Ik wens je een prachtige week met veel mooie inzichtgevende momenten.