Deze pagina wordt binnenkort ook in het NL vertaald – dank voor jouw geduld – mail of bel me als je vragen hebt!
Do you feel lost? Do you seek more clarity and a nudge in the right direction?
I help you connect to your higher self and feel your truth by providing intuitive oracle and tarot readings. So you become happy and clear and you create your life in joy.
I am a certified classic (Hermetic Gnosis) Tarot Reader and Intuitive Angel and Oracle Card Reader.
Please let me assist you by tapping into your Higher Self and the Force Field that connects us all and passing on guidance to you. 
Tarot & Oracle Card Intuitive Readings
Are you seeking answers to questions about emotional issues, health issues, financial issues, romance and relationship issues, or life purpose issues? Let me help you by guiding you how to clear blocks and imbalances to these areas of your life. These readings are loving, empowering, in depth and insightful. It is astounding how accurate the readings are. They will enlighten your questions and your life!
Angel Cards, Oracle Cards and Tarot – What is the difference?
Having a sense of where one is at karmically through the use of cards is a time honored tradition and continues to be very popular. One way we have tried to discern our past and future is through the use of sacred cards. These cards usually come in 3 different forms: tarot, angel, and oracle. But what are the differences between the decks of cards that are used to give us a better understanding of these past experiences? Please continue reading on this page: http://www.joyincreation.com/oracle-card-readings/tarot-versus-oracle-cards/
A Tarot or Oracle Card Reading will assist you in so many ways…
bring inspiration and guidance
solve problems
provide protection
improve relationships and generally make life a whole lot easier
help heal us on a physical, emotional and spiritual level.
Our Higher Selves and our guides speak directly from the Force, from Source, to us (they are our guides and messengers) – offering personal guidance and empowerment, when we need it. Oracle and Tarot cards are a great way to receive these messages, especially when we have questions about following our life's purpose, getting relationship, health or career advice – ultimately to make our lives happier.
The information received is always directly relevant to your question and intended to gently guide you to greater enlightenment (this can mean that you might not always get the information you want to hear, but all happens when you are ready to receive the messages, for your highest good). You can always be sure that no matter what situation you are in, the answers you get will be non-judgmental and loving in nature so you don't have to worry about hearing something negative in your reading.
Our guides and Our Higher Selves are always ready to heal and guide you towards the life you really desire. All you need to do is to ask and follow the loving guidance you receive from them through this reading. A reading is not spiritual entertainment. In order to move forward, YOU need to make the changes and follow your inner guidance and YOUR truth!
About the Reading
For the reading you send me a clear open question and I will connect to the Field, Source, The Force and ask guidance for you, what is your best action, right now, at this moment. A reading includes elaborate feedback via email. I will decide on the spread intuitively and based on your question.
Pick a deck
When you order an Oracle or Tarot Reading you may let me intuitively pick a deck to do your reading with or you can pick the deck you would like me to use. You can find your options here:
Please also allow three through five (3-5) business days for me to complete this reading for you. I will send this as a pdf document to the email address provided with as much information as I manage to grasp.
Tarot and Oracle readings are not eligible for a refund. To purchase a reading you must be 18 years of age or older. Even if you are under 18 and have a parent or legal guardian's permission, I cannot give you a reading.
Energy exchange
An elaborate Tarot Reading via email is 50 USD/Euro. You will receive a PDF with photographs and the messages for you. This way you can read it and let the information sink in. You can look back at it and refer to it for more clarity. As written above, I can work with or without a question from you. If you have a question and area you would like guidance on, please let me know. If you have any additional questions or would like to book a reading, please feel free to contact me.
The Tarot can be used to resolve almost any issue and help you see what you need to do about it order to succeed! This reading cuts to the core of what is happening now and helps you see the best way forward.
By clicking the 'Buy Now' button, you confirm you have read and accepted my terms & conditions.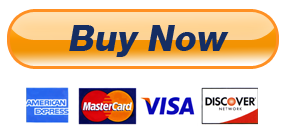 Who am I?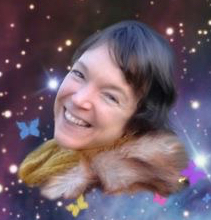 I am intuitive, clairsentient and claircognizant. We all are. I have developed these skills so I can guide myself and others on their path to peace and love. For years, I have studied traditional Tarot, Hermetic Tarot, Angel Cards and Tarot with Doreen Virtue and Radleigh Valentine, Oracle Card Advanced training with Colette Baron Reid and alternative Tarot training with Little Red Tarot and Moondaughter. I am also a certified Angel Intuitive, trained by Doreen Virtue and others such as Sunder Devi.
Please note
I do take my work seriously and only wish to bring you clarity and joy, but by law I must state that my readings cannot guarantee to find you a romantic partner, riches, improved health, etc. I also am not qualified to offer legal advice of any nature or to answer any questions about physical or mental health. If you are feeling unwell, please visit your local doctor! Take care of yourself my dears! Remember magick is a tool, not the solution.
As always, if you have any additional questions please feel free to contact me.
I also do in person readings, please see the agenda for events where you can meet me in person.
Please click here for some testimonials: http://www.joyincreation.com/testimonial/