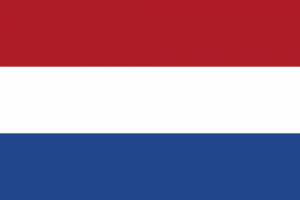 English:
Are you looking for:
Fast spiritual growth
More energy
Confidence
Joy
Happiness
To feel more empowered
Health
Vitality
Clarity
To strengthen or awaken your spiritual gifts
To set clear boundaries
To live in your body fully
Cosmic alignment
An activated heart chakra
…To feel more yourself
Look no further!
As these are only a few possible effects of a Soul Body Fusion®.
Soul Body Fusion® is a simple process intended to integrate more of your soul into your body. You are inviting your soul to come into your body from now on. It works both ways: after a Soul Body Fusion® you are more connected with 'above' (your soul, spirit) and more connected with 'below' (the Earth, your body).
It works on four levels: spiritual, mental, emotional and physical.
During a Fusion you are bathed in a highly harmonized field of energy which brings you to a higher vibration. While you are in this field the energy of your higher consciousness (often called the Soul) fuses more and more with your physical body. This proces is called Soul Body Fusion®. In this way blocks, emotions and tension can be released and the self healing ability will be strengthened. Your body will be able to function better and your body and spirit will be more balanced.
What people experience is different per person. Most people feel a tingling sensation flowing through their body and both sides of the brain becomes more balanced. After a Fusion people feel happier, energetic and more in touch with their own power. Soul Body Fusion® is a fast and easy way to release fears and trauma which are replaced by happiness, love and joy.
Soul Body Fusion® also has great results with children and pets. A lot of improvement was seen in children with ADD, ADHD and autism. Also HSP and with people who have a distorted body image and depression. Any indications that your body is not aligned with your soul may be improved with Soul Body Fusion®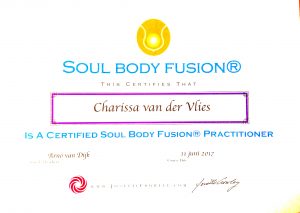 Practical information:
I work in person 1-1 or long distance via Skype (worldwide) or via phone in The Netherlands. In person only in Amsterdam and only for the first session. The other two sessions will also be via Skype or phone. Each session will take a total of an hour, including intake and feedback. The first two sessions are on day 1 and a week later, then the 3rd session takes place two weeks after the 2nd session.
Energy exchange
The energy exchange for the 3 sessions is 110 USD/Euro in total. Please contact me via charissa@joyincreation.com if you have any questions or would like to set up an appointment. Thank you.
By clicking the 'Buy Now' button, you confirm you have read and accepted my terms & conditions.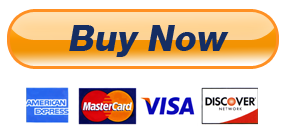 Reaction after a healing session:
Please read more here: http://www.joyincreation.com/reaction-after-a-healing-session/
Background information:
Soul Body Fusion® has been developed by Jonette Crowley (www.jonettecrowley.com). She writes:
"Bringing more of you into your life! Do you sometimes feel that your soul and your body aren't in synch? Do you feel ungrounded or not fully present? Do you know that you should have more energy and vitality, but can't get there? Your soul is your connection to the richness and power of Universal Source. When body and soul are misaligned you can't be the divine human you are meant to be.
Many of us are at odds with ourselves, stumbling along without the full power and presence of our spirit. Life's traumas, abuses and disappointments can cause the energetic frequencies of soul and body to be out of synch. Soul Body Fusion® is a simple, safe, and quick process you can do on yourself and others that re-aligns the body at a cellular level with the highest possible light it can hold. The changes are permanent and never-ending.
Can you imagine how it will feel to have the frequency of your Soul and Body fully and permanently joined together, as they are meant to be?" 
*Disclaimer: Even though it happens often that people experience physical healing after a Soul Body Fusion, it can not guarantee it. Soul Body Fusions are not a substitute for regular medical care. Please consult a physician for physical complaints. 

Nederlands
Zoek je:
Snelle spirituele groei
Meer energie
Zelfvertrouwen
Plezier
Geluk
Meer in je kracht staan
Gezondheid
Vitaliteit
Helderheid
Jouw spirituele gaven versterken of aanwakkeren
Beter grenzen aan kunnen geven
Volledig in jouw lichaam leven
Kosmisch geaard zijn
Een geactiveerde hart chakra
…Meer en meer jezelf voelen
Zoek niet verder!
Dit zijn slechts een paar mogelijke effecten van een Soul Body Fusion®.
Soul Body Fusion® is een simpel proces bedoeld om meer van je ziel te integreren in je lichaam. Je nodigt als het ware je ziel uit om vanaf nu weer meer in je lichaam te komen.
Het werkt twee kanten uit: na een Soul Body Fusion® ben je meer verbonden met 'boven' (je ziel, spirit) én meer verbonden met 'beneden' (de aarde, je lichaam).
Het werkt op vier niveaus: spiritueel, mentaal, emotioneel en fysiek.
Tijdens een sessie word je ondergedompeld in een hoog, geharmoniseerd veld dat je naar een hogere trilling brengt. Terwijl je in dit veld zit komt de energie van je hoger bewustzijn (vaak ziel genoemd) meer in je lichaam. Dit proces wordt  Soul Body Fusion® genoemd. Hierdoor kunnen blokkades, emoties en spanningen worden losgelaten en wordt het zelf-helend vermogen van het lichaam versterkt. Je lichaam kan hierdoor weer beter gaan functioneren en lichaam en geest kunnen meer in balans komen. Wat mensen tijdens de Fusion ervaren verschilt per persoon, de meeste mensen ervaren een tintelend gevoel wat door hun lichaam trekt en de balans herstelt tussen de linker en rechter hersenhelft. Na de Fusion voelen veel mensen zich innerlijk blij, opgeladen en meer in contact met hun eigen kracht. Op een snelle en makkelijke manier kunnen angsten en trauma's worden losgelaten en worden vervangen door een gevoel van blijheid en geluk.
Soul Body Fusion® laat ook fantastische resultaten zien bij kinderen en dieren. Een grote verbetering was gezien bij kinderen met ADD, ADHD en autisme. Ook HSP en bij mensen met een negatief lichaamsbeeld en depressie. Alle indicaties dat het lichaam en de ziel niet in balans zijn kan worden verbeterd door Soul Body Fusion®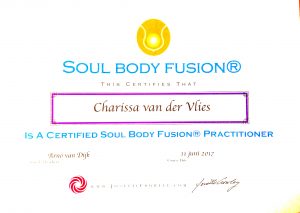 Praktische informatie:
Ik werk 1 op 1 in persoon of via Skype. In persoon alleen in Amsterdam en alleen voor de eerste sessie. De andere twee sessies zullen ook via Skype (of telefoon) zijn. Elke sessie duurt een uur, incl. de intake en feedback aan het einde van de sessie. De eerste twee sessies zit een week tussen en de derde sessie vindt twee weken na de tweede sessie plaats. De energie uitwisseling voor de 3 sessies bedraagt 110 euro in total. Heb je vragen of wil je een afspraak maken, mail me alsjeblieft via charissa@joyincreation.com Dank je wel.
Energie uitwisseling
De energie uitwisseling voor 3 sessies is 110 euro totaal. Neem alsjeblieft contact met me op als je vragen hebt via charissa@joyincreation.com
Gebruik dit email adres ook om een afspraak te maken en laat jouw emailadres en telefoon nummer achter zodat ik contact met je kan opnemen.
Door op de Buy Now/Koop Nu button te klikken, ga je akkoord met mijn terms & conditions. – lees deze goed en vraag me als iets niet duidelijk is. Je kan ook betalen door geld overmaken, dan stuur ik je een factuur. Laat me weten waar je voor kiest. Dank!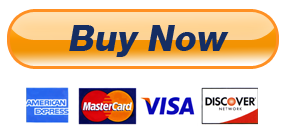 Reactie na een healing sessie:
Lees er hier meer over: http://www.joyincreation.com/reaction-after-a-healing-session/
Achtergrond informatie:
Jonette Crowley Soul Body Fusion® is ontwikkeld door Jonette Crowley (www.jonettecrowley.com of www.jonettecrowley.nl). Zij schrijft op haar website:
"We hebben allemaal een ziel of lichtlichaam maar we zijn vaak niet in staat om het volledig in ons fysieke lichaam te brengen. We leven dan ons leven met de lichten half aan, niet in staat om de gezondheid, overvloed en het welbehagen te manifesteren die ons geboorterecht zijn… De frequenties van onze ziel en die van ons lichaam zijn vaker wel dan niet verkeerd afgestemd. We kunnen weerstand voelen tussen de twee of regelrecht conflict of dissociatie. Dit gebeurt door trauma's in het leven, misbruik, leed en teleurstellingen. Onze ziel verlangt ernaar om ergens anders te zijn en ons lichaam hobbelt verder zonder de kracht en volledige aanwezigheid van de ziel.
Kun je je voorstellen hoe het voelt als de frequenties van je ziel en je lichaam volledig en permanent zijn samengevoegd, zoals ze zijn bedoeld?"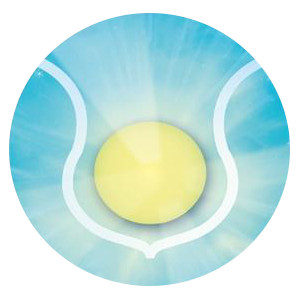 The official websites of Soul Body Fusion® : www.soulbodyfusion.nl, www.soulbodyfusion.com and www.urchipai.nl
*Disclaimer: hoewel het regelmatig voorkomt dat mensen fysieke heling ervaring na een Soul Body Fusion sessie, kan hiervoor geen garantie worden gegeven. Soul Body Fusions zijn ook géén vervanging voor reguliere medische zorg. Raadpleeg een dokter bij fysieke klachten.